What is our work style which is very much successful since starting ?
Why we are successfully working and established more than 65 food manufacturing units across India, i.e. only due our following way of work,    
We are doing client's consultancy by  following 9 points –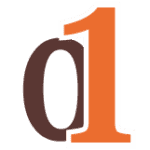 Preliminary discussion
Preliminary discussion to understood my clients  requirement
Idea. Concect Defined
Meeting with BFCS
Feasibility Study by BFCS
Decision of BFCS, in Yes / No, If yes , than Step No. 2
Sending Quotation
After understanding client's requirement, We are Sending him quotation with detailed financial steps, Payment  terms, Our Work schedule, How much time we can complete work, And our term & conditions, Or any special requirement of clients ,all are in written format
Telephonic conversation
Single Telephonic conversation with client to know that they have received Quotation, As we are not having system to take follow up to clients, to know the status of our Quotation, that it is approved or not, But if any query regarding our Quotation would be there ,We are ready to solve it hundreds of times
Sending Documents
Quotation approved by Client
Advance Payment received by BFCS
Sending RPM Document with Contact Details to Party along with Business Plan
RPM Documents contains RPM list (Raw ,Packing & Machine) , with all RPM  Manufacturer's Phone, Email, url, Brand, city.
RPM list(Raw ,Packing & Machine)
Whatever required items are received at clients premise from RPM Documents, and commissioning of machines completed, than We are planning to reach at client's factory to start our Production and Training.
BOM handover
After our work completed within hours or within week, At the end of session, We handover the most precious and confidential documents as BOM,which is a specially designed Program to do daily production which contains all costing related data, And recipes, Through that BOM Clients has to do work. And when client satisfied, Our work will completed.
Client's satisfaction
Client's satisfaction is not our satisfaction, Because we know the actual conditions, Even client satisfied in Step No.6, But It's all depends on end user, So, Now our real work will start, Means, when product entered in market, And whatever feedback received by clients, He inform us, If any negative feedback about product is there, than We are improving it ,And for this work ,Our The main service for clients confidence starts, means One Year Free Service to that clients are there to keep his confidence intact for one year.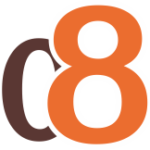 Implementation
If following services demanded by clients, than this Step No.8, will implemented, and discussions and quotations will be sending to client.
Staff Hiring
IT & ERP Developement
Logistic Planning
Marketing
Other Services
These are also payable services by our team.
SOP Development
QS Development
Stream Lining Production
Expansion Plan